Lorem ipsum dolor
Your Hotel in Rome
The Best Price


is only on our website

Free cancellation until 18.00

Esclusive benefits during your stay

Find the best rate
Your Hotel in Rome
A modern hotel.
A Smart stay.

Design, innovation and gastronomy exclusively made in Italy. A perfect cocktail at Mercure Roma West Hotel. A Hotel which rises near the Eur district and is strategically located between the two airports, Rome's Fair and the GRA. An unmistakable modern style, a smart location for work journeys, for a weekend holiday or simply to discover the city's beauty. A Hotel thought for versatile travelers who don't give up comfort and technology, and are ready to live a stay experience in modern, elegant and dynamic environments.
Contact our Booking Dpt
Phone — +39 06 50834111
Email — info@mercureromawest.com
Mercure Roma West
Rooms & Suite
Blending style and comfort, our rooms and suites resonate of the sophisticated refinement of the common areas. Lines sinuosity, wood feel floors, quality patterns textiles, a working corner with wide desk, fast wireless connection, luminosity, balcony with sea view. They are all modern, spacious and full of comfort to make you feel living a unique experience staying at Mercure Hotel Roma West.
Discover the rooms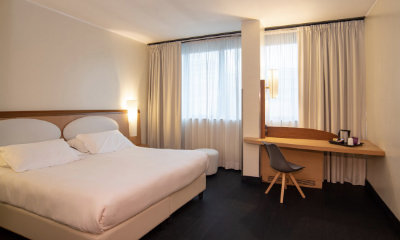 Double Superior
• Average size 23 sm
• Max 2 guests
• queen-size bed or 2 single beds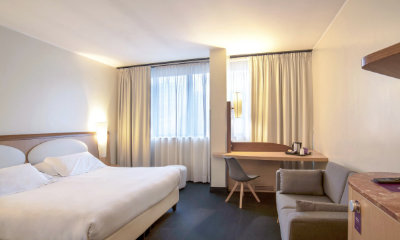 Privilege Double Room
• Average size 25 sm
• Max 3 guests
• queen-size bed or 2 single beds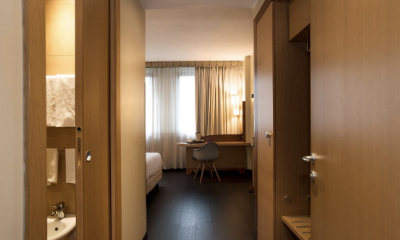 Junior Suite
• Average size 35 sm
• Max 4 guests ospiti
• queen-size bed & Sofa Bed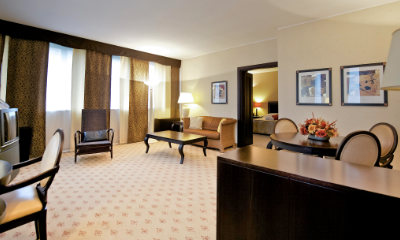 Executive Suite
• Average size 53 sm
• Max 2 guests
• king-size double bed


Photogallery
Design and style
Stay Connected
Join HO Hotels Community
Subscribe to our community to receive offers, news and exclusive content from the Ho Hotels world.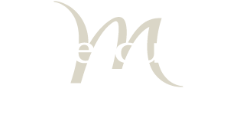 Address -
Viale Eroi di Cefalonia 301, 00128 - Roma
Phone -
+39 06 50834111
Fax -
+39 06 50834730
Email -
info@mercureromawest.com

Hoteligence SRL
P.IVA 07462970729